Exploring the Virginia Beach Brewery Scene
The craft beer scene of Virginia Beach has certainly expanded over the last couple of years. There are more than 15 unique breweries in the area, each offering their own specialty brews and vibe. Luckily, the Virginia Beach Convention and Visitors Bureau has put together a Virginia Beach Beer Trail Guide for locals and visitors alike who are hoping to explore the coastal flavors of Virginia Beach.
Here are a few local favorites but be sure to check out the VB Beer Trail Guide to find your next favorite brewery!
Wasserhund
1805 Laskin Rd STE 102, Virginia Beach, VA 23454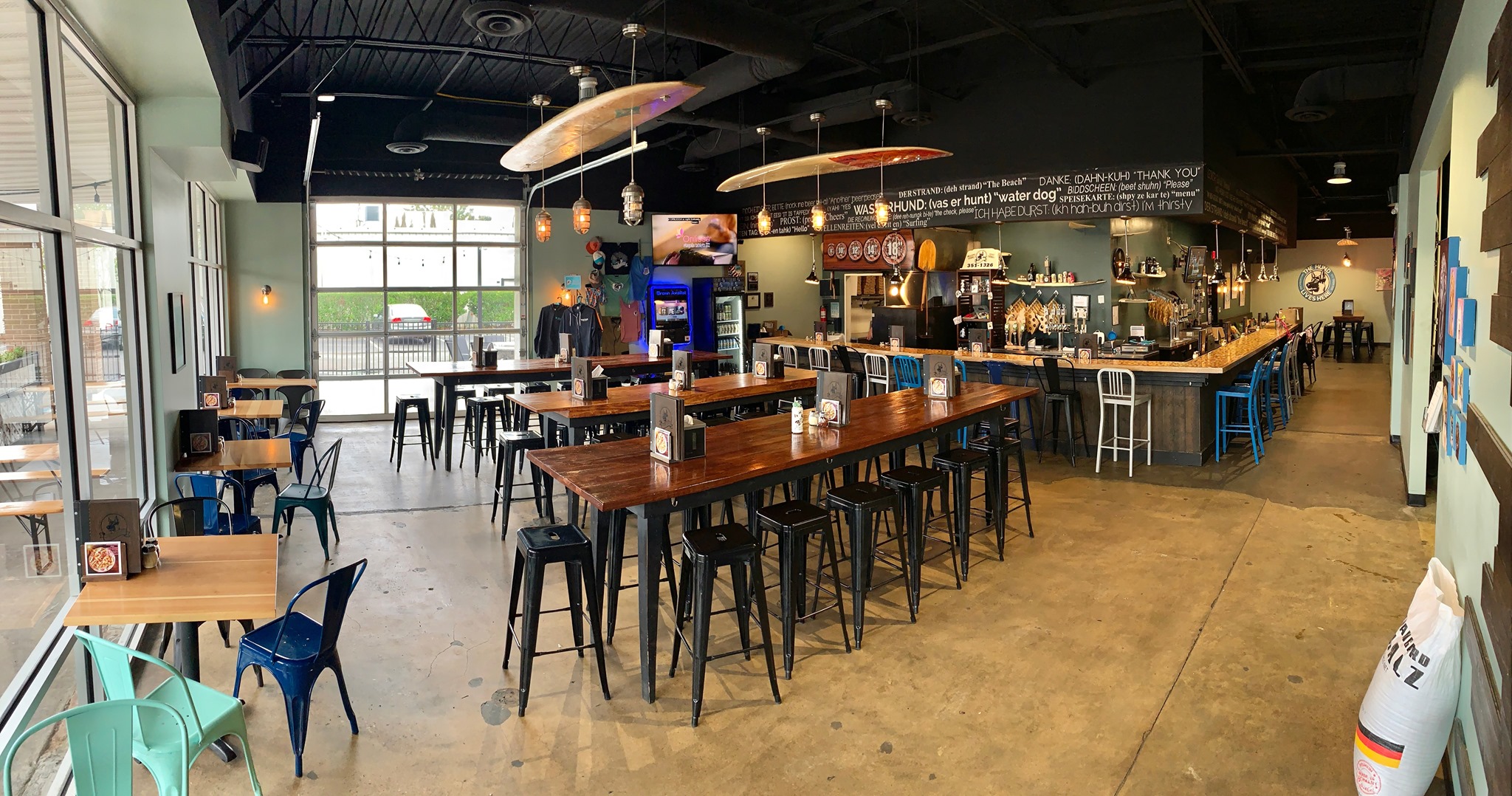 Wasserhund Brewing Company was created out of love for German beer, creative food and gathering with family and friends. It is easy to feel like a local when you step through the doors of the brewery; owners Aaron and Christine have cultivated an environment reminiscent of laid-back evenings with your loved ones, dogs included!
Wasserhund aims to bring a taste of Germany's beer gardens to Virginia Beach. However, their specialty pizzas and loaded tots baskets definitely bring them one step ahead of any old beer garden. Wasserhund hosts a Sunday Brunch with culinary masterpieces like the Chicken and Waffle Charcuterie, Biscuits and Gravy Basket, and Pecan Praline Pancake Pizza, along with their summer mimosa flavors. If you're a late sleeper, don't worry, Wasserhund has events almost every night of the week. Swing by on Mondays for trivia or Tuesdays for a sample of their experimental small batch brews, aptly named Puppy Litter Brews.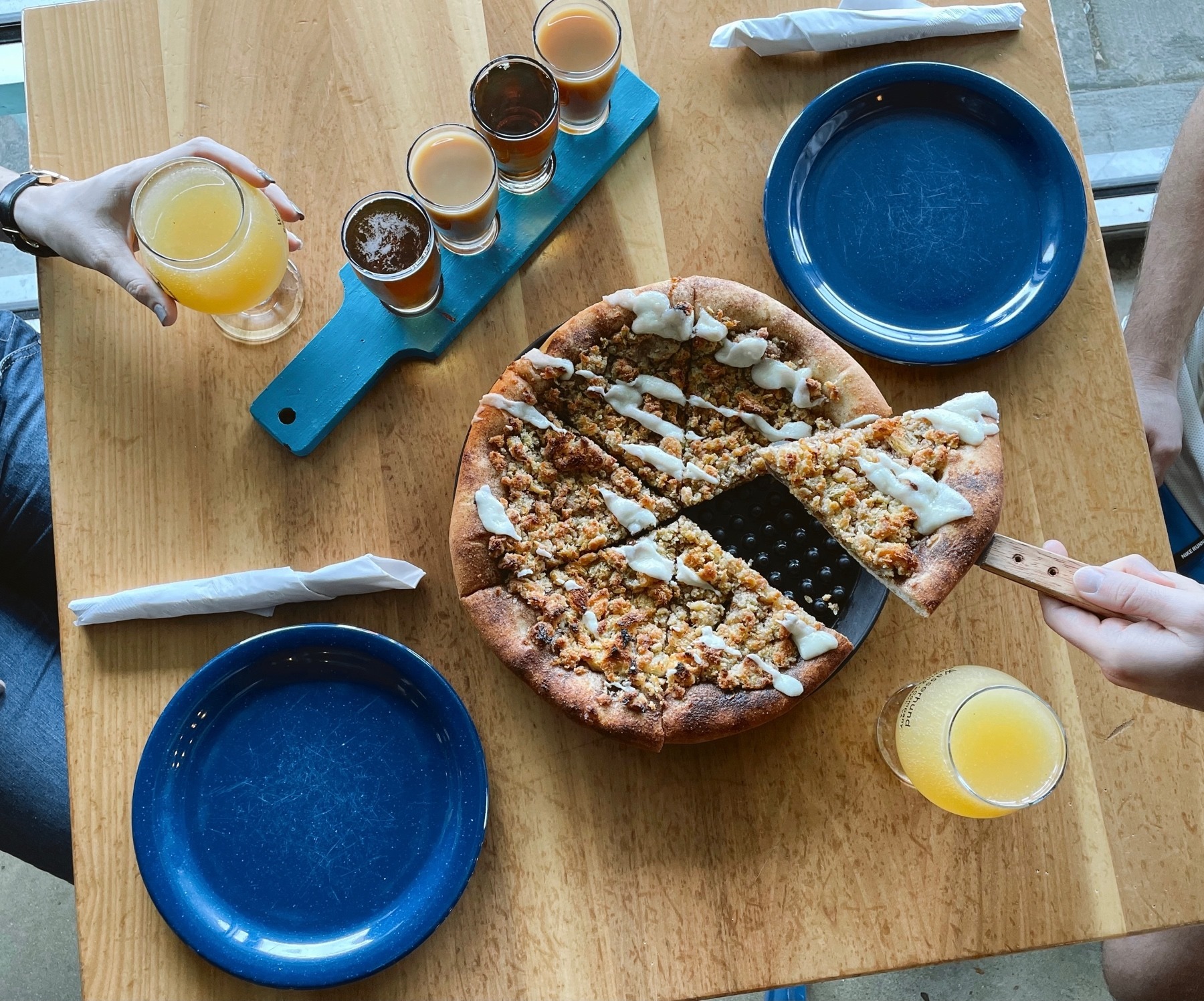 New Realm
1209 Craft Ln, Virginia Beach, VA 23454
New Realm is the perfect place to hang out with some friends and listen to live music again—not to mention the bonus of its proximity to Sandbridge. After a long day at the beach, head to New Realm to relax on the patio with your family and try some delicious food and brews.
If you are too tired in the evenings, New Realm has got you covered with Sunday morning Breakfast Beers: a delicious three-course breakfast spread, masterfully paired with their award-winning beers, and coffee from Town Center Cold Press. Doors open to ticket holders at 10:00am, come for the pairing and stay for the afternoon! Although the flagship brewery and restaurant for New Realm is located in Atlanta, Georgia, we are very happy they have decided to plant some roots in Virginia Beach.
Back Bay Brewing
614 Norfolk Ave, Virginia Beach, VA 23451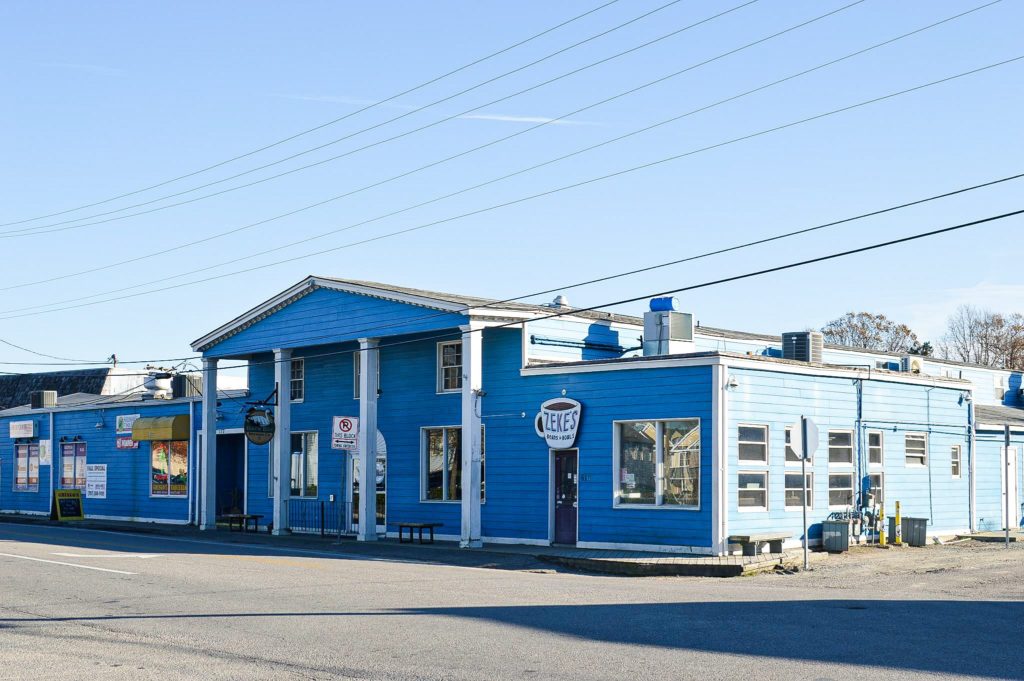 Back Bay Brewing Co. was founded in 2011 by Virginia Beach natives who share a deep connection to Back Bay National Wildlife Refuge and the active outdoor culture of Virginia Beach. Josh Canada and his friends were dedicated to creating an atmosphere to share their passion of beer and the relaxed local vibe of Virginia Beach.
A few years ago, the Back Bay Brewing team opened a second location in a 1912 farmhouse in Kempsville, which is now known as Back Bay's Farmhouse Brewing Co. It has grown to be known as Hampton Roads most unique brewery and cidery. The Farmhouse prides itself on being a gathering place in which the agricultural and beach bum cultures of Virginia Beach become entwined.
The Back Bay Brewing Co. Farmhouse hosts different food trucks every day to keep things interesting and give you a chance to experience all of the culinary goodness Virginia Beach has to offer! The Farmhouse is family-friendly, if you want to bring your four-legged family member please feel free. Just remember to keep dogs leashed and remain outside of the house.
Visit the following website to find the Virginia Beach Beer Trail guide and learn a little more about our area's breweries: