While the beauty of a Sandbridge sunrise is enough to get us up early, a little coffee really helps kick off our day. Luckily, Sandbridge has some great spots to grab a cup before heading out to the beach or whatever the day has in store for you! Below are a few of our favorites:
Fetch Coffee at Dog's Little Acre:
665 Sandbridge Road
Fetch Coffee is conveniently located on Sandbridge Road for a quick pick-me-up on your way to the beach! Fetch also has a drive-thru for added convenience, or you can choose to sit under one of their umbrellas while you sip. This shop offers more than just coffee; sno-cones, milkshakes, tea, edible cookie dough, and pastries are just a few of their menu items! Swing by from 7am to 5pm daily.
Baja Coffee Co.:
3701 Sandpiper Rd
On the south end of Sandbridge sits the Baja, known for being a cool place to enjoy an evening with friends. But did you know that the Baja runs a coffee shop in the morning? From 7am-2pm, Tuesday through Sunday, you can grab a coffee, smoothie bowl, pastry, panini, or more from Baja Coffee Co! Enjoy your breakfast bayside and soak up the beauty of Sandbridge.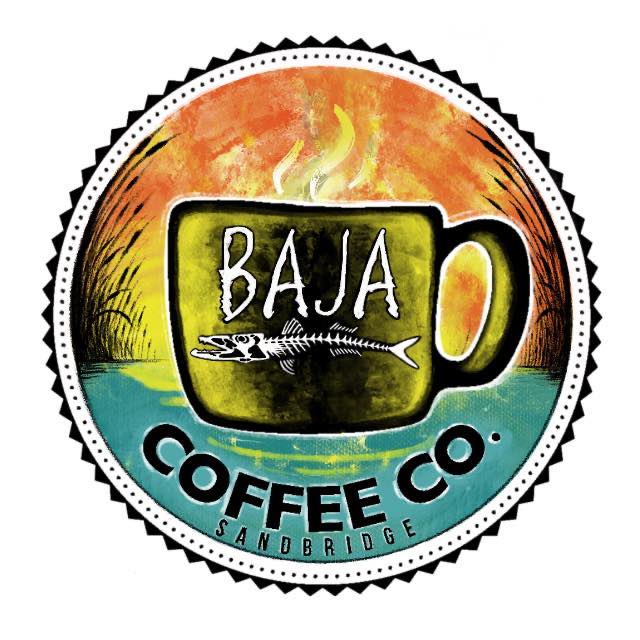 Daybreak Coffee:
897 Sandbridge Rd
Another conveniently placed coffee shop Daybreak has recently set up shop at Belanga's Seafood on Sandbridge Road. This shop currently roasts organic coffee beans steps from the ocean in Virginia Beach. For the non-coffee drinkers in your group, try one of Daybreak's iced teas or lemonades! Open from 8am to 2pm.
We hope you take advantage of our Sandbridge sunrises and savor every last drop of your vacation–no matter where you fill your cup!
Photos taken from the respective shops' websites.