Family Photos in Sandbridge
Wishing you could freeze time on your family vacation? While that might be impossible, a family photo session is the next best thing. Luckily, we have some amazing photographers in Sandbridge who are ready to help you capture priceless family memories.
Angela Kirkland of Sandbridge Portraits is a local photographer specializing in family photos and other portrait photography. She and her family have called Sandbridge home for almost 10 years. Some of her favorite parts about living in our community are the close community of sandy locals, the chance to know Sandbridge merchants by first name, the quiet off-season and the bustling summers filled with visitors who become new friends.
Angela wants to help save your family's memories and leave you with a keepsake to treasure for a lifetime. With Sandbridge Portraits, you'll feel right at home! Angela is great at capturing the different personalities within a family and making the experience fun for everyone.
If you want to book a family photo session, it is best to act early! Many of Angela's weekly rental summer customers begin the booking process in February and March. During the off season, contact Sandbridge Portraits four weeks ahead of your desired date. She does try to accommodate last minute requests, so be sure to reach out even if it is within the four-week window.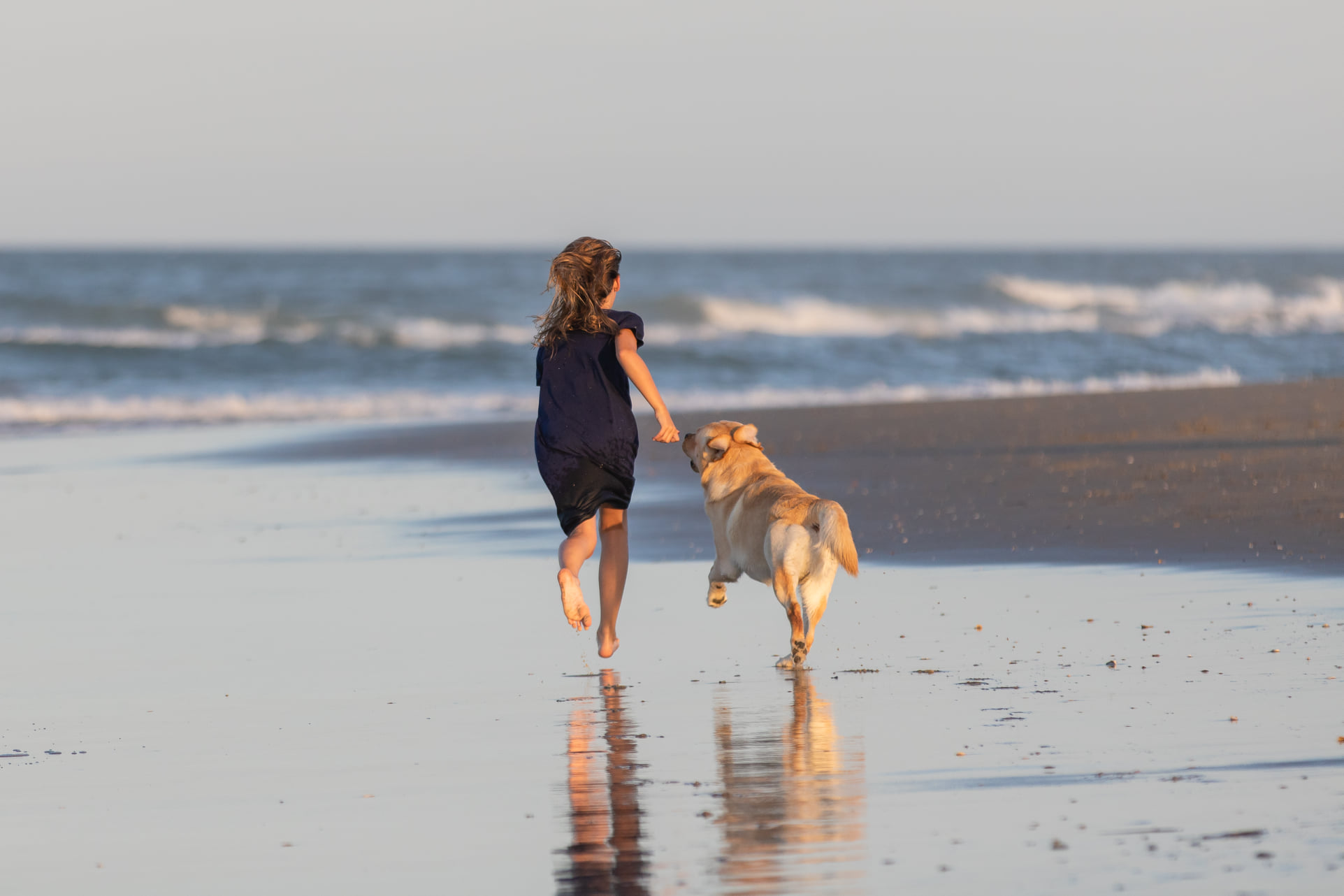 There are no group size limitations for a photo session with Sandbridge Portraits. While photo session locations are flexible, most large groups prefer shooting at their rental or the beach. Angela does have a permit to photograph families in the Back Bay National Wildlife Refuge, but that does require some walking and may be best for smaller groups or individual photos. In case of bad weather, Angela will work with your group to find another good time for the sessions during your stay.
Within one week of your session, you will receive digital high-resolution photos of your family. The number of photos you receive depends on which photo package you purchase. You will also have the opportunity to order prints, holiday cards, or graduation announcements directly through Sandbridge Portraits.
The best way to get in touch with Angela with questions and for a quick quote is to email her at sandbridgeportraits@gmail.com. Check out Sandbridge Portraits' website for more information!
All photos are from Angela Kirkland's portfolio, Sandbridge Portraits.