ViBe Creative District
Virginia Beach is known for its eclectic spirit. What better way to experience the essence of our community then to dive headfirst into its artistic center? The ViBe Creative District, located between 16th and 22nd streets, is a cultural hub for artists, local businesses, restaurants, and other craftsmen. Easily identifiable by the vibrant murals and lively music that fills the air, the ViBe District offers a little bit of everything to residents and visitors alike. Virginia Beach mainstays like Zero's Subs and newer establishments such as Bad Ass Coffee can be found next to bustling art galleries. Chesapeake Bay Distillery and Vibrant Shores Brewing are options for the adults in your family to try some of Virginia Beach's adult-beverage craftmanship.
The ViBe Mural Walking Tour is a short one-mile trip packed with the work of local artists; many of the restaurants and shops are decorated with beautiful wall murals which make for great photo backdrops! The Virginia Museum of Contemporary Art, or MOCA, exhibits incredibly powerful pieces highlighting the diversity of our community.
One of the locals' favorite events in the ViBe District is the Old Beach Farmers Market. The Old Beach Farmers Market is an outdoor marketplace located in the parking lot of Croc's 19th Street Bistro. Head on down between 9am and noon on Saturdays to get your share of local fresh fruits and vegetables, seafood, meats, and plenty of baked goods. Some key pillars of the mission of the Old Beach Farmers Market are to establish a resort area farmers market for residents and visitors, encourage locavores and educate others about fresh and sustainable food, and to promote local family farms, watermen, and wineries. The market schedule for 2022 will be out soon.
The ViBe District is sure to have some type of event for every member of your family. Throughout the summer and into the fall, live music and entertainment will return to the district, creating the lively atmosphere which many associate with Virginia Beach. If you are more into fitness than music, the weekly yoga at ViBe Park is perfect for you. Attending First Fridays is a great way to discover some of the amazing talent this area has to offer and to find unique souvenirs and art to remind you of your trip to Virginia Beach; each Friday offers a new artist showcase or pop-up. Be sure to make the trip up to the ViBe District during your stay at the beach to really immerse yourself in the Virginia Beach spirit!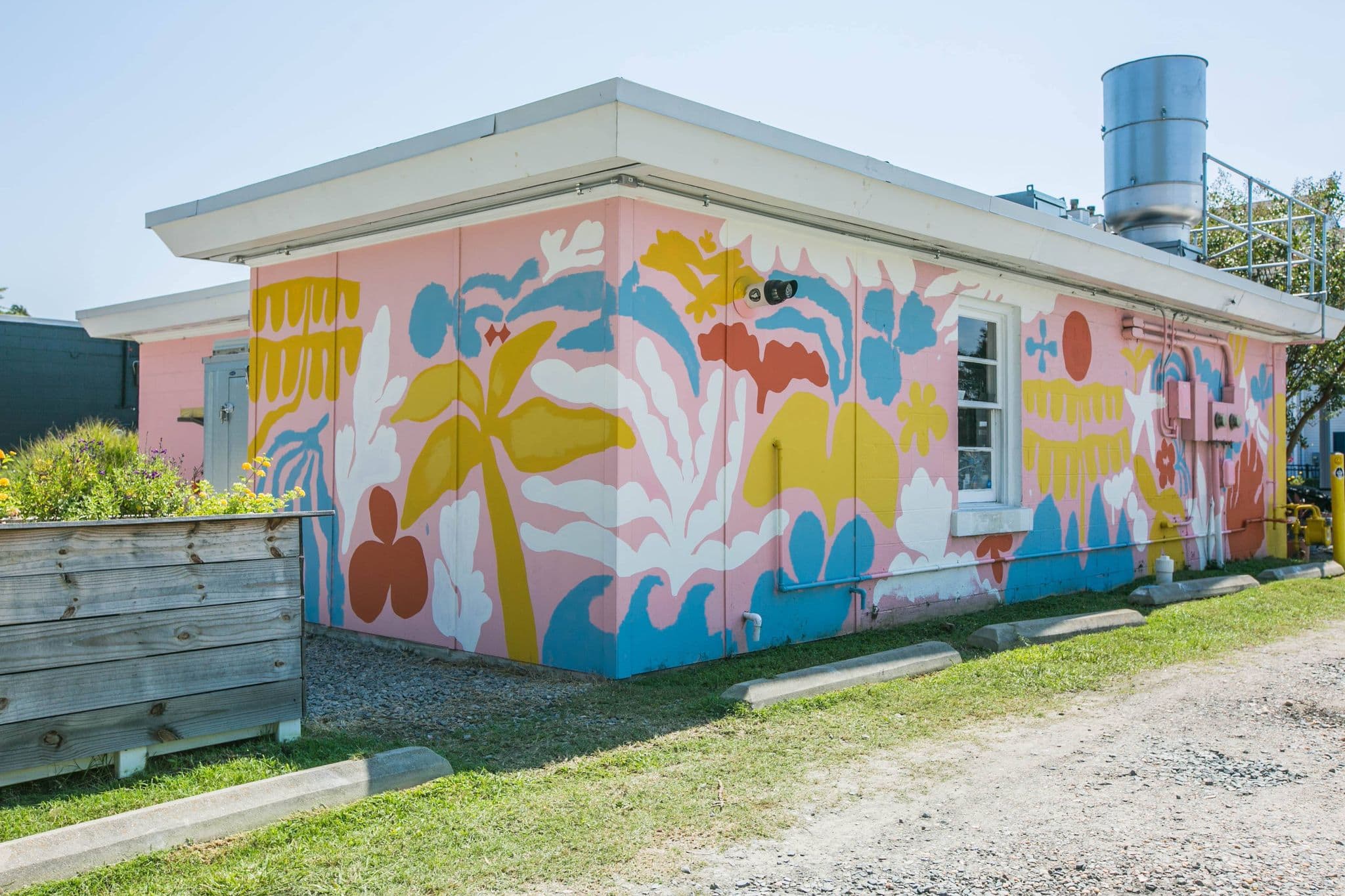 Photos courtesy of VibeCreativeDistrict.org.